"It's like you want to wake up from a bad nightmare."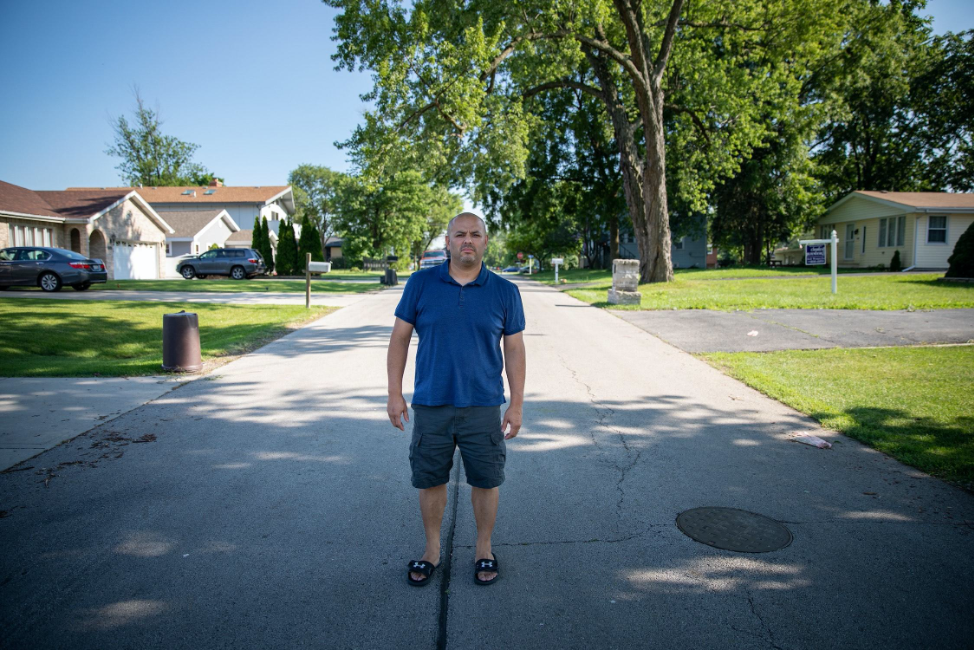 Jaime Murillo, Westwood College in Chicago, Illinois
Jaime Murillo spent most of his childhood in a "rough community" in the Chicago suburbs. As a kid, he dreamed of becoming a lawyer or police officer to tackle the crime in his neighborhood.
Out of high school Jaime enrolled in two nearby colleges, including his local community college, but dropped out after just a few classes. In 2005, Jaime decided it was time to get back on track with his dream. By then, Jamie was in his late twenties, married, and ready to build a better life for himself and his wife. When a cousin mentioned Westwood College, a for-profit school in downtown Chicago, Jamie remembered seeing their TV ads. Full of happy, successful graduates in police uniforms, the commercials "painted a perfect picture," Jaime recalled. "It looked legit."
After some online research, Jamie scheduled a campus tour. A recruiter showed around, talking up the classes that would prepare him for a career in law enforcement. When Jaime asked about the program's cost, the recruiter downplayed it. Jaime wouldn't have to worry about paying back student loans, the recruiter said, because the program would land him a job in the Chicago Police Department. And there were "all sorts of school scholarships." Cost questions almost always came back to the scholarships, Jaime remembers. It wasn't later that Jaime would learn those scholarships were not issued by the school itself, and that he wasn't even eligible for many of them.
Jaime enrolled at Westwood, excited be back on track to the career he always wanted. He liked his classes—especially the fact that some of his criminal justice classes were taught by former law enforcement officials.
But after a few semesters at Westwood, Jaime began hearing rumors from other students that the Chicago Police Department (CPD) wasn't accepting Westwood's credits. Nervous, Jamie started asking around. But his professors didn't know much, and the administration proved even less helpful, refusing to answer if the credits would be recognized by CPD. When tensions hit a fever pitch, Jaime and a group of students went directly to the dean's office, but the dean refused to answer the question and shut the door on them.
Not getting answers from Westwood, Jaime reached out to a distant friend in the Chicago Police Department and asked whether a Westwood degree was recognized by CPD. Jaime's friend came back and told him that the credits and degree were not recognized because Westwood lacked proper accreditation. His degree would be worthless. Jaime had taken out over $50,000 in student loans for a degree that would lead to nowhere.
Today, Jaime is still paying down student loans for his time at Westwood College and is not working as a police officer.
Westwood College closed in 2016 after multiple state and federal investigations found Westwood had misled students about job opportunities, employed deceptive and misleading advertising and enrollment practices, and misled students on their ability to transfer Westwood credits to other colleges and universities.