"I owe $20,000 and I don't have anything to show for it."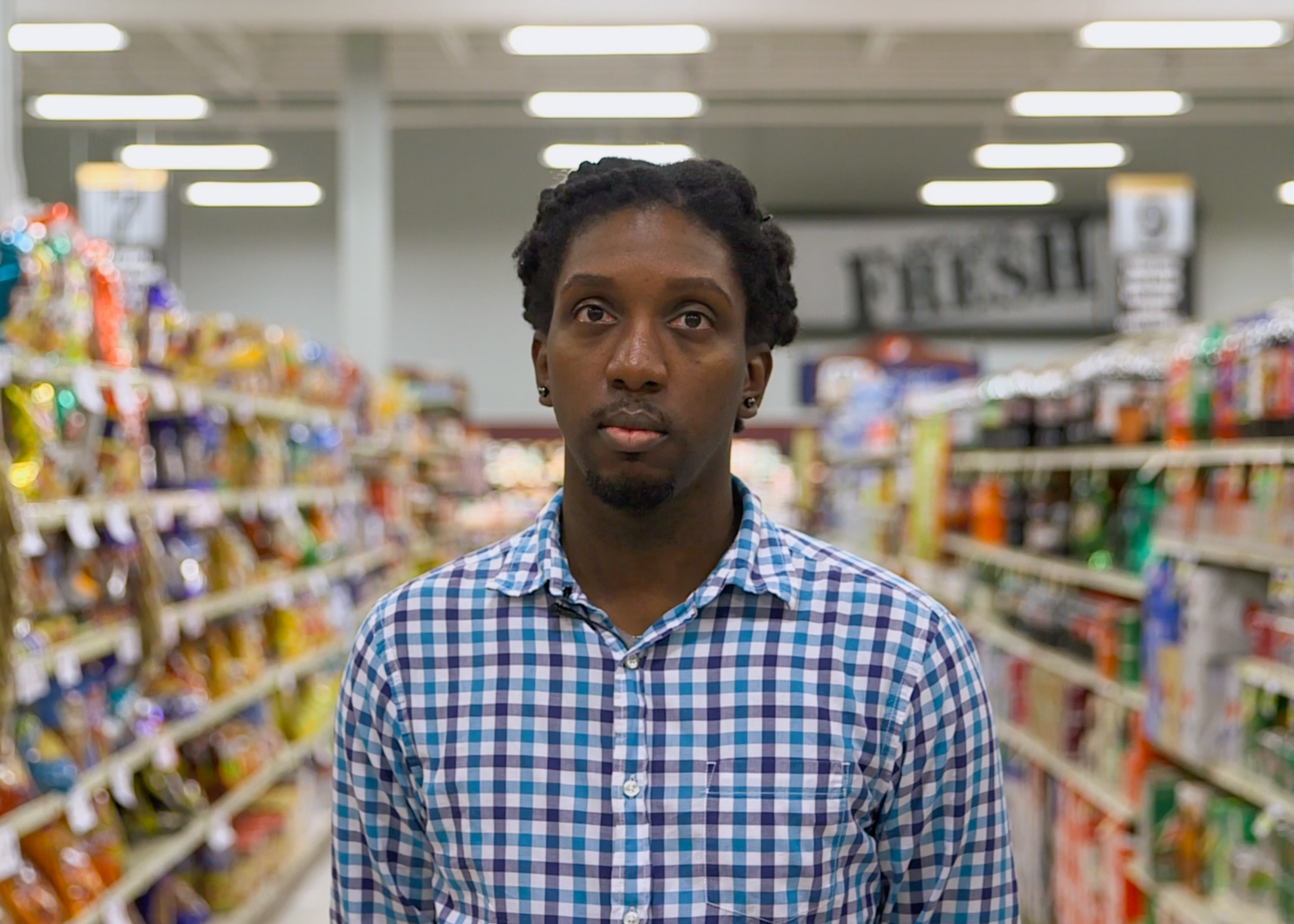 Frederick Nelson, Kaplan ICM School of Business in Pittsburgh, Pennsylvania
Fred Nelson was nervous, his voice trembling on the phone line. He had spent nearly a year looking for a job in information technology (IT), with no luck landing an interview. Now he was on the phone with a potential employer—his very first callback after dozens of unanswered applications.
Fred had graduated with an associate's degree in IT from Kaplan ICM School of Business, a for-profit college in Pittsburgh. The interviewer first went through basic questions about Fred's background and then started to assess his technical knowledge: How does email work? What do you know about networking? How would you troubleshoot a failed connection to a network? Fred couldn't answer any of these general IT questions—not because he was nervous, but because he didn't know the answers. He hadn't learned any of it. The call ended with the interviewer telling him he wasn't qualified for the entry-level position. It was on this call that Fred realized his ICM education was worthless.
Fred grew up in Clairton, Pennsylvania, a down-on-its-luck steel town in the Monongahela River Valley. Fred and his younger brother were often alone growing up, as his parents cycled in an out of the criminal justice system. "We didn't have much parental guidance," Fred explained in an interview with the Fail State team. "[My parents] were messed up then, so they weren't really there." When Fred was 10, his parents bought him and his brother a computer to keep themselves occupied. Fred was instantly fascinated. "I used to be on the computer all day, just trying to figure out how it worked."
As the end of high school approached, Fred knew he wanted to attend college. "I wanted to make something of myself," Fred remarked. "I wanted to do something and not just graduate high school and have nowhere to go." He first heard about ICM at his high school's college fair, and it sounded great. ICM offered associate's degrees in 18 months instead of the usual 24 months at a community college. And it had an even shorter computer certification program.
Just 17 at the time, Fred took a bus with his mother to downtown Pittsburgh to visit the school and get more information about enrolling. Once inside, Fred and his mother were met by a smiling ICM recruiter. The recruiter toured them around the building, showing them the classrooms and labs. He emphasized how the education would be hands-on, how ICM didn't waste any time on "non-essential" subjects, and how it focused preparing students for an immediate career in IT. To Fred, it sounded exciting and exactly what he was looking for.
The recruiter told Fred that ICM graduates easily found work after graduation, listing nearby companies that hired ICM graduates. The recruiter even told Fred that he could transfer his credits to another college if he wanted to pursue a bachelor's degree. Fred decided to enroll in the 12-month computer management certification program with the option to extend to the 18-month associate's degree program. He was eligible for a Pell Grant, but took out student loans to cover the rest of his tuition.
When Fred started classes, he began to feel something wasn't right. His initial courses were rudimentary and had nothing to do with IT. He took entire classes on Microsoft Word, PowerPoint, Excel, and Access—programs he already understood. Halfway through his program, Fred grew frustrated that none of his classes were covering networking or computer technology. He went to the administration to ask how he could take those courses, and they told him he needed to sign up for the associate's degree program. He decided to enroll, adding six months onto his studies, and $4,000 to his student loan balance.
But his classes didn't improve. His instructors weren't engaged and the courses covered subjects and technology that he would later learn were outdated. In one instance, Fred took a course on COBOL, a programming language that was invented in 1959 and is rarely used in new applications. Fred had a "nagging suspicion" he wasn't learning what he should have been, but as a first-generation college student he had no one to turn to for help.
Fred recalls his suspicion he wasn't learning the things he needed to know:
Fred finished his studies and graduated from ICM with over $20,000 in student loan debt. By that point Fred was living on his own, jobless, and on the verge of homelessness. Fred went online and applied to any entry-level IT job he could find. He would read the job requirements and see he was missing many of the required skills. But with his living situation growing more desperate and his student loans coming due, he applied anyway.
No one responded. He sought assistance from ICM's career placement center, but they were little help. Almost a year later, Fred finally received a call—the one this story opened with. After he was turned down, he went back to review his ICM textbooks and found that none of his courses covered the basic material his interviewer had asked about.
Fred explored the idea of transferring to a community college to get the actual skills he needed to get an IT job, but was told none of his credits would transfer. Fred would have to start over as a freshman.
Fred discusses the feelings he had after realizing his degree was worthless:
Fred took the first minimum-wage job he could find, working security. He then found a position in the deli department at a grocery store, but he was unable to make ends meet. A few months later Fred defaulted on his student loans.
Fred talks about going into default on his student loans:
It took Fred years to financially recover. He started teaching himself basic IT skills from books and YouTube videos. With his new skills he began applying to entry-level openings at nearby colleges and universities, and was finally hired at the University of Pittsburgh. He's now working there full-time while taking one or two classes per semester, determined to finish his bachelor's degree.
Kaplan ICM School of Business in Pittsburgh, among other campuses, were sold to another for-profit college company, Education Corporation of America (ECA), in 2015. ECA abruptly collapsed in December of 2018 when its schools lost accreditation.
Fred's full story is featured in the documentary Fail State.