"Will they be collecting my social security in six years?"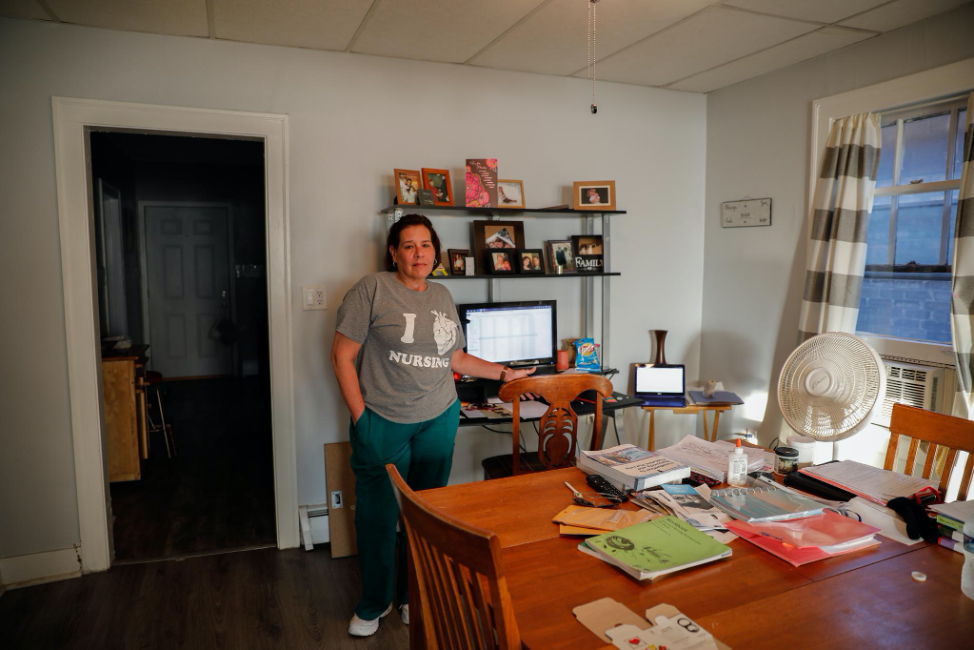 Marion Lewandowski, Brown Mackie College in Merrillville, Indiana
Marion Lewandowski is a single mother of four from East Chicago, Indiana. After years of bartending, waitressing, and working in the local steel mill, Marion decided to pursue her lifelong dream of working in the medical field to make a difference and build a better life for herself and her children. In 2007, a friend told Marion about the for-profit Brown Mackie College, saying the school made education convenient for older adults. Marion decided to visit Brown Mackie to get more information. She was impressed with the school's pitch and enrolled in its two-year Surgical Technician Program.
Once enrolled, Marion and her classmates began hearing rumors the school could not guarantee enough spots for every student to participate in a clinical externship—a requirement for graduation. Worried, but not discouraged, Marion pushed forward. She became president of the Surgical Tech Club at the school, excelled in her classes, and regularly made the Dean's List.
But the rumors never faded. Just as she was scheduled to graduate, "it all came crashing down" she remembers. In her final quarter, a school administrator called to tell Marion that she was being placed on a waiting list for her externship. She was number 180 on the list. With 12 spaces available for every three-month externship period, Marion would be years away from completing the Surgical Tech requirements.
Instead, Brown Mackie offered to let Marion graduate with a Medical Assistant certificate. Unable to pursue the Surgical Technician career she had planned for, Marion tried transferring to her local community college, but she found that none of her credits would transfer. Brown Mackie lacked proper accreditation, she was told. Her credits were worthless.
But that didn't stop the student loan bills from showing up. The first one arrived six months after she left school. Marion owed over $18,000. With no meaningful degree to show for it, Marion was forced to put her student loans into forbearance and return to bartending and waitressing to pay the bills. Ten years later, Marion started over at her local community college. Her student loan balance from Brown Mackie has ballooned to over $40,000.
In 2015, Brown Mackie's parent company, Education Management Corporation, paid $95 million to settle civil fraud charges. By 2017, Brown Mackie's remaining campuses had been closed or sold.