"No one was representing the students."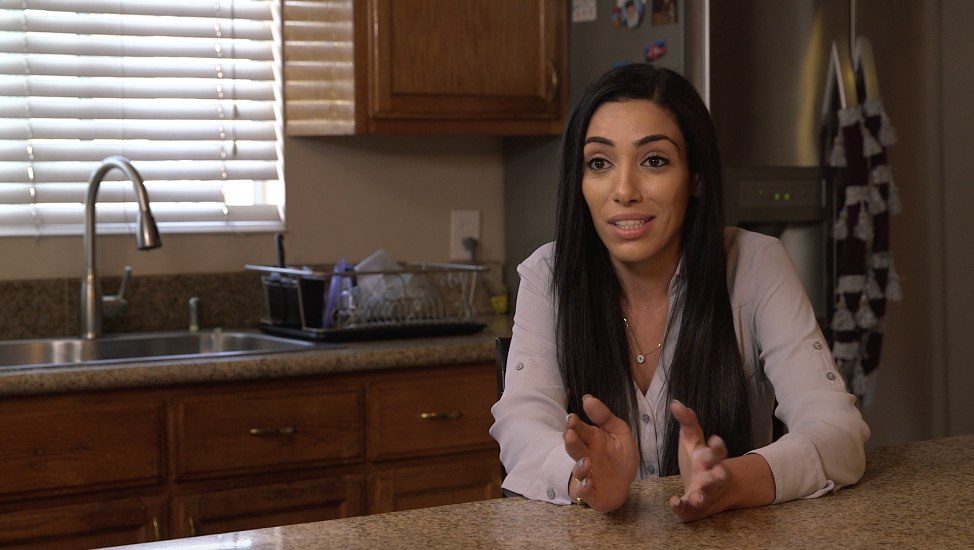 Marina Awed, Western State College of Law in Irvine, California
Marina Awed knew something was wrong when her student loan stipend didn't arrive. Entering her final semester of law school, Marina had just begun studying for the California Bar exam. She was relying on that stipend to pay for her basic living expenses and her Bar exam prep class, while a student at Western State College of Law at Argosy University (WSCL)
The daughter of Egyptian immigrants, Marina was the first to graduate college in her family. She attended her local community college and then transferred to the University of California, Davis. It was at UC Davis where she volunteered at a local women's shelter and was first exposed to children going through the criminal justice system. It was there that she grew passionate about law and wanted to become a children's legal advocate
She took the LSAT and started applying to law schools around California, looking for one that would offer her a scholarship. In August of 2016, WCSL offered Marina a scholarship to cover her first year of tuition with the potential to extend it for the following two years of study. "It was a no brainer for me," Marina explained.
For the most part, Marina enjoyed her education at WSCL and found the coursework academically challenging. Toward the end of her first year, the dean at WSCL announced that the school had a new owner, a non-profit organization called the Dream Center.
By January of 2019, Marina was in her final semester at WSCL. She was excited to graduate in May and had begun preparing for the California Bar exam. Student loans would help cover the additional educational costs.
Two weeks into the semester, though, the money still hadn't arrived. Marina thought it was strange, but as she talked to classmates, she learned she was not alone. When they approached the school about the missing funds, "The dean told us, 'It's not a matter of if, but when,' so we believed him," Marina recalled.
Yet, by the end of January, the money still hadn't arrived and word spread among the student body that Dream Center had been placed in court-appointed receivership, and its other colleges were shutting down. As rumors spread among students that WSCL was slated to be shut down before the end of the semester, so did panic.
Without clear information from the school, Marina decided to do her own research on Dream Center's case. She quickly realized that Dream Center creditors were circling the flailing organization while nobody was looking out for students. "Everyone was talking on behalf of students, but no one was actually representing the students," Marina remembered. She started calling lawyers around Southern California asking for help, but couldn't find a lawyer to take on their case until she later connected with Student Defense. In the meantime, she decided to take matters into her own hands.
In late February, the Department of Education revoked Argosy's eligibility for federal student loans and Pell Grants, citing the mismanagement of more than $16 million in financial aid funds owed to students.
Losing access to federal funds is, effectively, a death sentence for almost any college, and Marina knew WSCL could shut down at any moment. She quickly drafted a motion to intervene in the receivership case to represent herself and her fellow third-year law students. She demanded that the school pay students what they were owed and remain open until May so they could graduate. "I attended three of the court sessions, two by phone, and one I flew out to Ohio to be there in-person." Marina was as surprised as anyone when the judge granted her motion.
Marina discussing why she took matters into her own hands:
Looking back, Marina still can't believe how it all played out. "Originally I was very trusting of the education system and institutions," she said. "But now I'm very skeptical. I don't feel like they have the students' interests in mind."
Argosy University was shut down in early 2019 and the Western State College of Law was sold in August 2019 to a for-profit college in Southern California.
You can read about Student Defense's ongoing litigation surrounding the Dream Center's collapse here.